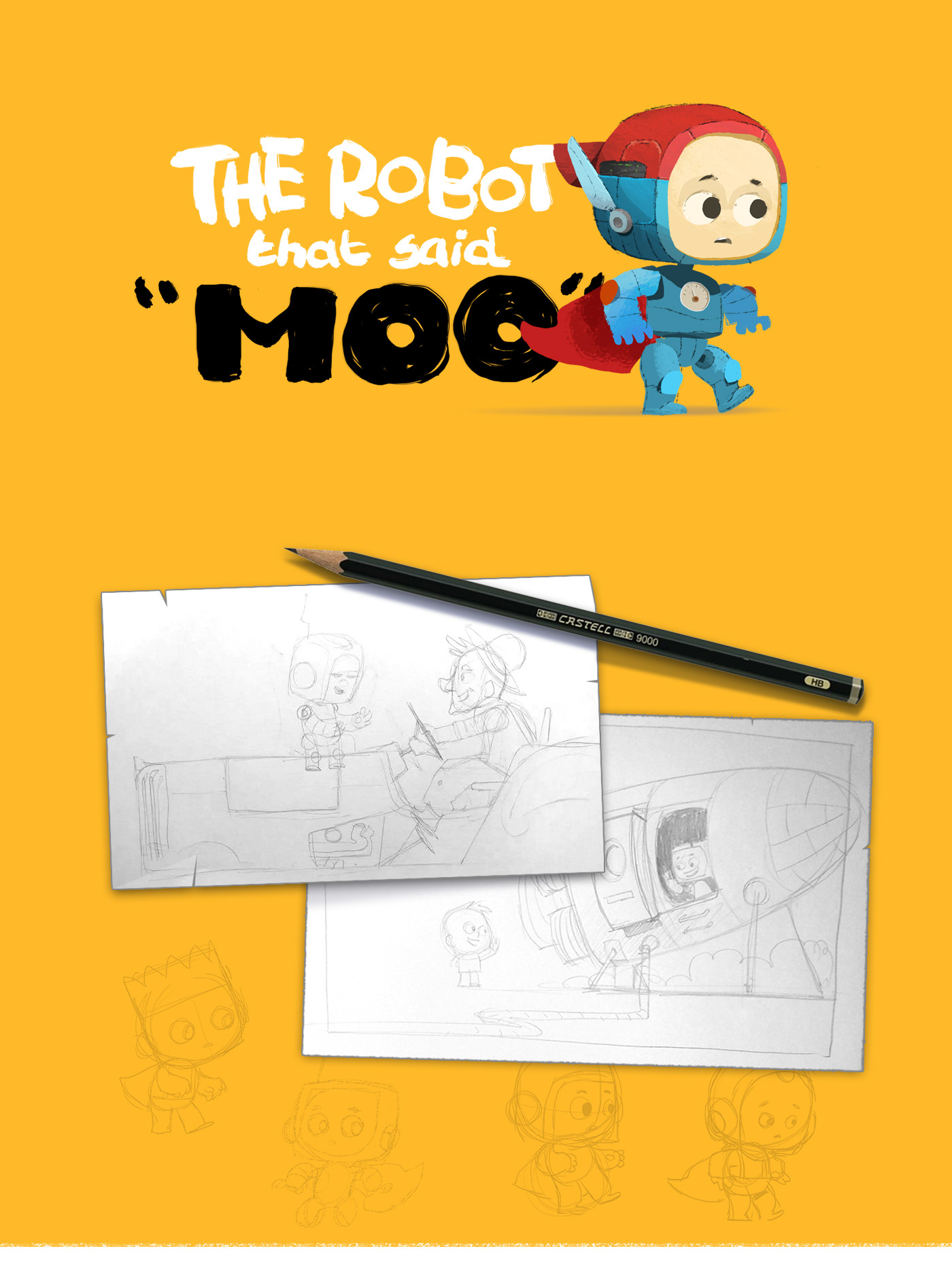 The Robot That Said Moo is a beautiful children's story written by Zanib Mian. It is about a innocent looking robot kid that looks lost. And everybody is trying to help him. It is not that easy though. 

I tried a lot of different character designs to find the perfect cute little robot. Some of them looked like more human than it should be. And some of them looked too much robotic. I was trying to give good facial impressions 
so i didn't want that either.